75 Years of Trusted Service and
Dedication to Our Customers
Thank you for taking a closer look at Refrigeration Sales Corporation. Since first becoming a wholesaler in 1945, RSC has been WholeServing the highest quality products and services to our customers. As you get to know us, you will understand how the WholeServer philosophy has solidified our growth into an industry leader. RSC sells a wide range of HVAC and Refrigeration products and services in Ohio and Western Pennsylvania. 
Over 75 years, RSC has earned the loyalty of thousands of business partners. We take great pride in understanding our customers business needs with the goal of creating a dependable, available and rewarding partnership that will help your business grow. We offer the best brands and industry-leading services including the training that you need, time saving deliveries and a 24-hour emergency hotline. 
Serving your needs since 1945

2020 marks the 75th anniversary of WholeService at Refrigeration Sales Corporation. In 1945, Warren Farr Senior, established wholesale distribution sales at Refrigeration Maintenance Corporation, then a large installing and servicing refrigeration contractor. The very beginning of this family business, however, goes all the way back to E.W. Farr and the year 1921.

Prior to Refrigeration Maintenance Corporation, Warren Senior was no stranger to the world of mechanical refrigeration. Warren was introduced to this new and exciting technology by his father Earnest Wightman Farr (known as E.W. Farr). In 1921, E.W. Farr opened The Kelvinator Cleveland Company to sell appliances, including residential and commercial refrigerators.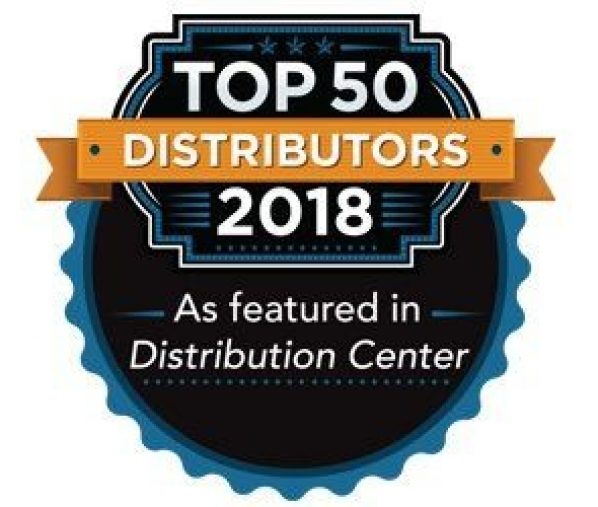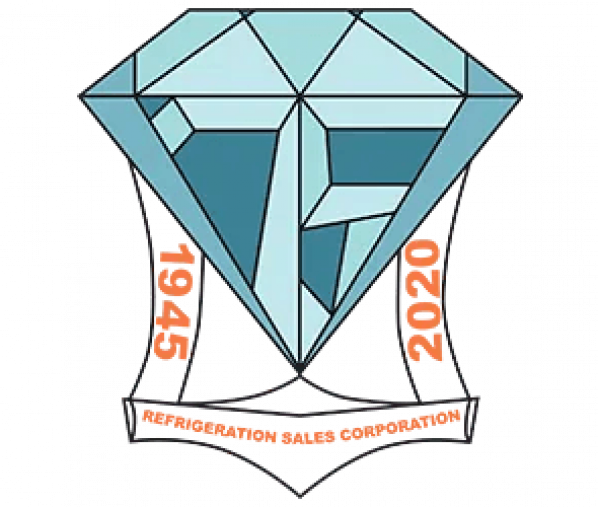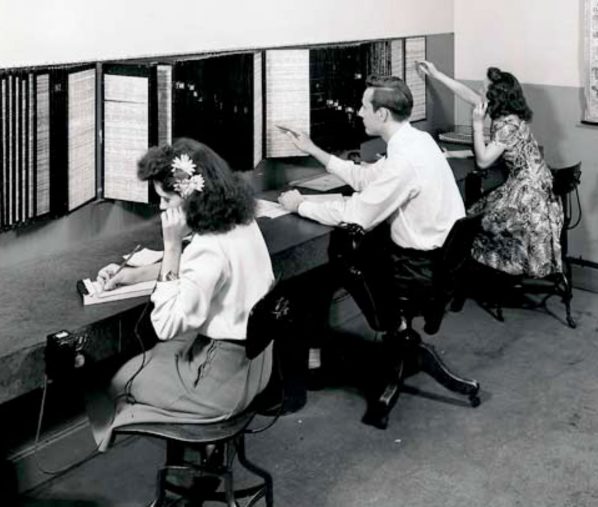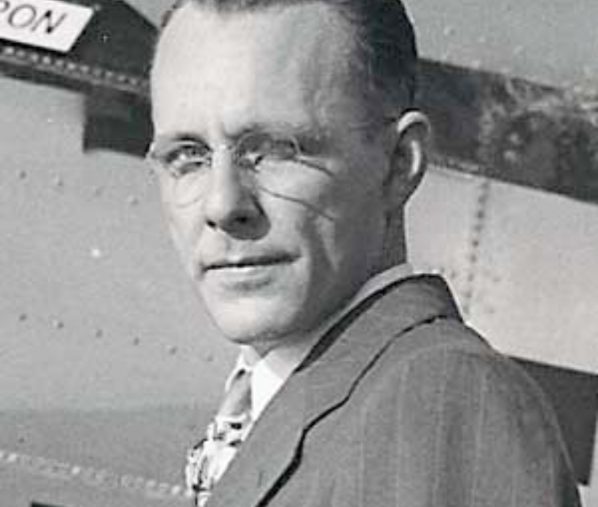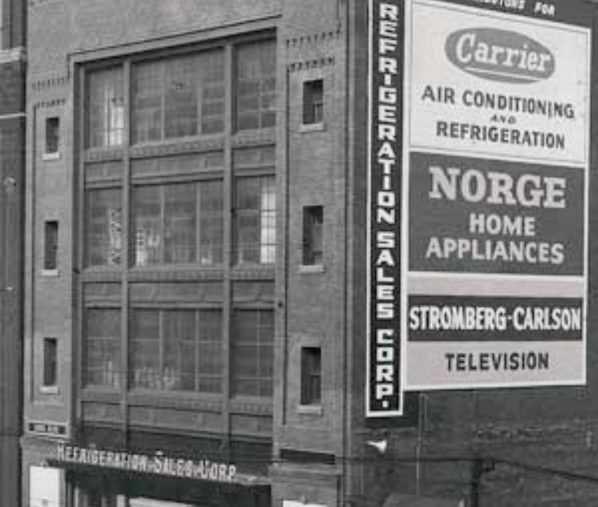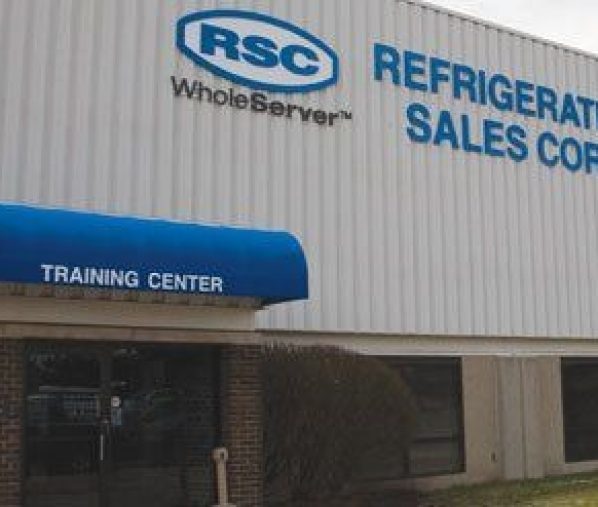 These refrigerators replaced the "ice box" commonly used for food preservation. These early refrigerators were "split systems" (similar to today's split system air conditioners) with the "refrigerator box" located in the kitchen and the compressor located in the basement.

In 1923, a Kelvinator refrigerator cost $750 which is roughly equivalent to $9,000 today! Undoubtedly, the reason that the business was located on Cleveland's prosperous Euclid Avenue was to be close to "Millionaire's Row" where Rockefeller, Carnegie and other barons of business maintained homes.

Warren Senior began his refrigeration career while working for his father at The Kelvinator Cleveland Company and attending the much respected Kelvinator Refrigeration Service Training School.

After attending Rensselaer Polytechnic Institute and after his intensive refrigeration service training, Warren Senior converted The Kelvinator Cleveland Company into Farr Refrigeration Services which successfully grew and then relocated into expanded commercial space at 1127 Carnegie Avenue in downtown Cleveland, Ohio. It was during this move that the company was renamed to Refrigeration Maintenance Corporation. From its early beginnings, Refrigeration Maintenance Corporation was founded on the principles of the highest possible customer service combined with the best efficiencies of the industry. The earliest known employee handbook provides the following mission statement for all employees:

"It is our job at Refrigeration Maintenance Corporation to render the highest type of service at the lowest possible price. Such a policy will make it possible for the Company to give its customers, employees, and stockholders the highest possible return."

This is a philosophy that continues today in our current WholeServer mission of "Service Speed, Expertise, and Relationships." Soon Refrigeration Maintenance Corporation become one of the nation's largest refrigeration installation and service contracting companies. An early company brochure proudly states Refrigeration Maintenance Corporation completing over 15,000 service calls annually, driving over 125,000 miles (five times around the globe) each year, and providing a complete inventory of over 20,000 parts to 85 dealer partners.

In 1946, Warren Senior was elected as the first president of the National Association of Refrigeration Contractors (NARC) and began a year of traveling around the country to fulfill NARC's mission:

"NARC is dedicated to the development of standards and business ethics and workmanship that will keep the level of refrigeration contracting at the highest plane."

Being elected NARC's first president and dedicating time to develop and spread the highest ethic and workmanship, was a job well suited to Warren Senior. He believed that the success of the refrigeration industry depended on the highest standards and he ran his business with this in mind. Of course, high standards required the very best training programs. Providing the very best available training and providing it to the HVAC/R industry, is still a core value at RSC today.

In 1953, Refrigeration Maintenance Corporation had again outgrown its facilities and moved to 701 St. Clair Avenue in downtown Cleveland, Ohio. This new facility was designed to support the future company as Refrigeration Maintenance Corporation grew its wholesale distribution business with the addition of the Carrier® air conditioning product line. By 1961, the company had become 100% wholesale and was renamed Refrigeration Sales Corporation. The new facilities added significant warehousing space and a larger wholesale parts counter.

Many former RSC employees who ran the service contracting business within RSC formed some of the area's largest mechanical contracting firms and became long and trusted customers of RSC. One of the most notable of these companies is The Brewer Garrett Company.

RSC today is still primarily a wholesaler, but we define our mission as much more than just providing the right inventory at wholesale prices. RSC today is still dedicated to our customers. As a WholeServer, all of us are focused on the very best service delivered with the highest efficiencies for the benefit of customers, employees, and stockholders. In a world that has seen massive change since the early 1920's, we at Refrigeration Sales Corporation still understand the value of "standards, business ethics, and workmanship that will keep the level of refrigeration contracting at the highest plane."
10 Locations to Serve You Better - #relentless
We offer a vast selection of top-quality HVAC / Refrigeration Equipment, Parts, Components, and Supplies throughout northern Ohio and Western Pennsylvania. Our Sales and Distribution locations include sales centers:
AKRON 
175 East South Street
Akron, OH 44311
Call / Text: (330) 762-9000
(877) 557-6467
1635 Market Avenue, SW
Canton, OH 44707
Call / Text: (330) 456-2789
(877) 561-4138


3180 Sassafras Way
Pittsburgh, PA 15201
Call / Text: (412) 482-6969
(888) 772-4345
189 Warden Avenue
Elyria, OH 44035
Call / Text: (440) 324-5853


1468 North Main St., Ste 102
Mansfield, OH 44903
Call / Text: (419) 524-7445
(888) 660-3835
8573 East Avenue
Mentor, OH 44060
Call / Text: (440) 255-1820
3904 Tiffin Avenue
Sandusky, OH 44870
Call / Text: (419) 627-0914
(877) 491-4328
643 North Meridian Road
Youngstown, OH 44509
Call / Text: (330) 788-7084
(800) 624-4915
Distribution Center Locations
COLUMBUS
2571 Silver Drive
Columbus, OH 43211
Call / Text: (614) 299-2500
(800) 225-7389
9450 Allen Drive, Suite A
Valley View, OH 44125
Call / Text: (216) 525-8100
(866) 516-8100
Rhonda Wight – President and CEO
Dan Nauert – Chief Financial Officer
Bill Marx – Vice President of Sales
Doug Wight – Vice President of Operations
Richard Forkins – Vice President of Finance                 
David Bania – Director, Procurement and Store Operations   
Chad Crowell – Sales Manager, Northeast Ohio and Pennsylvania                      
Craig Zinader – Carrier Brand Manager, Columbus General Manager 

Connect with us today for more information.